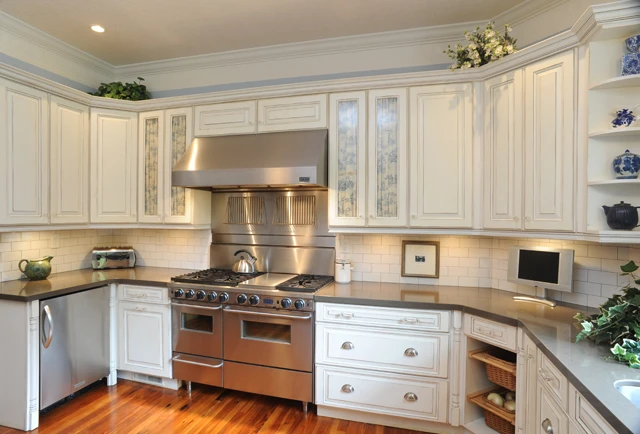 Birmingham's Trusted Flooring Experts
Welcome to Don's Carpet One, your go-to local flooring store showrooms for homeowners in the Birmingham area. As a homeowner in Birmingham, we understand that you want your home to look beautiful and feel comfortable. That's why we offer a wide selection of high-quality flooring options at affordable prices.
We understand that life can get busy, which is why we also offer a convenient Shop at Home service. Our team of flooring experts can bring our showroom to your doorstep, allowing you to shop for flooring from the comfort of your own home. We'll bring a wide selection of samples for you to choose from and provide expert advice on which flooring options will work best for your space. Contact us today to schedule a Shop at Home appointment and take the first step towards creating the Burghimham home of your dreams.
Our experienced team of flooring professionals is dedicated to helping you find the perfect flooring solution for your home. We'll work closely with you to understand your needs and preferences and guide you through the selection process to ensure that you get the perfect flooring for your space.
We offer a wide range of flooring options to fit any style and budget, including carpet, hardwood, tile, luxury vinyl, and more. Plus, our showrooms feature an impressive inventory of products, including custom cabinetry, window treatments, and area rugs, making it easy for you to find everything you need in one place.
At Don's Carpet One, we don't just sell flooring - we also offer professional installation services to ensure that your new floors are installed with the utmost care and precision. Our installation team is highly skilled and experienced and will work quickly and efficiently to get your new floors installed in no time.
We understand that purchasing new flooring can be a significant investment, which is why we offer a FREE In-Home Measure and Estimate to get things started. We also offer free estimates to anyone needing help with an insurance claim, and we work directly with your insurance company to repair or replace your damaged floors with as little stress as possible.
If you're looking for a reliable, local flooring store in the Birmingham area, look no further than Don's Carpet One, with two convenient showrooms located in Trussville and Vestavia Alabama. Contact us today to schedule a consultation, or stop by our showroom to browse our selection of high-quality flooring options. Let us help you create the beautiful and comfortable home you deserve.