Graber Window Treatments in Alabama
Window treatments do more than complete the interior design of your home, and no one does this better than Graber, a leading window treatment brand. If you're looking for the best window treatments near you in Trussville, AL, Don's Carpet One Floor & Home has you covered! And when it comes to window treatments, we only carry quality products and brands including Graber Blinds.
We carry a beautiful selection of Graber window treatments. Here's a closer look at Graber's window products and their benefits.
Why Should I Choose Graber Window Treatments?
Graber window treatments are preferred by many because they can be integrated into a variety of styles and offer ease of convenience.
Offering all of the latest technologies, Graber window treatments are manufactured of the finest materials to stand the test of time.
Graber features the latest trends in color, material, and style to bring your dream interior design together.
What If I Need Energy Efficient Blinds?
Window treatments are just one of many solutions you have to choose from when it comes to making your home more energy efficient.
Graber helps to make the process easier and offers several energy-efficient products.
Blinds help to reduce heat in a room by completely blocking the sun out, or you can adjust the slats to change the direction of the light upwards to your ceiling.
Shades help to conserve energy, by keeping your home warm in the winter and cool in the summer.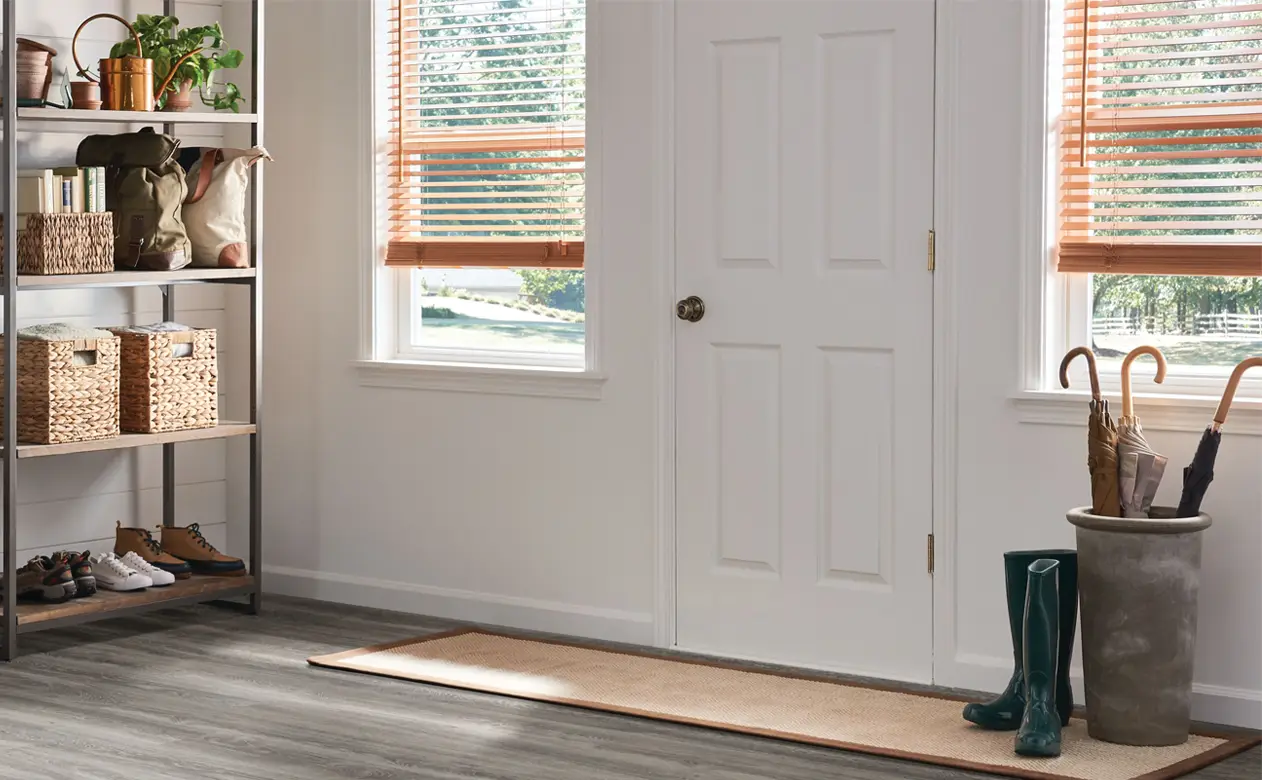 What Styles Do You Offer?
We offer a variety of Graber window treatment styles to meet the needs of our customers. Consider your lifestyle when choosing the best window treatment product. Keep reading to learn about the different styles we offer and their benefits. Visit one of our two showrooms for our full inventory of Graber window treatments!
Motorized Blinds
Graber blinds are crafted using natural hardwoods and durable composites.
Control your blinds by remote or your Smart Home (compatible with Google Home and Amazon Alexa)
Raise or lower your blinds on a schedule for maximum energy savings!
Graber's cordless shades create a truly child-safe and pet-friendly experience.
Graber Shutters
Graber shutters are custom-made to fit within your window frames snugly.
Add value and style to your home with sustainably harvested wood shutters that come in vibrant stains and environmentally friendly water-based paint.
Add style and durability with composite shutters that are water-resistant and designed for the long haul.
Graber Shades
For those looking to enjoy style and energy efficiency, choose Graber shades. Graber offers a wide range of shades that offer precise light control and UV protection from the convenience of your phone and/or tablet app, remote, or smart home device.
Graber Shade Styles
Sheer Shades
Solar Shades
Exterior Solar Shades
Roman Shades
Shop Graber Window Treatments Near You - Don's Carpet One
With our complete inventory of innovative Graber products, we can help you preserve your privacy, conserve energy costs, and outfit your home with trending window fashions. Ready to update your windows? Visit one of our showroom locations in Trussville, AL today and speak with one of our window treatment experts!
Design Inspiration

Not sure where to start? Check out our flooring blog for design inspiration!