Graber Window Treatments
At Don's Carpet One Floor & Home we have you covered from floors to windows. When it comes to window treatments, we only carry quality products and brands including Graber Blinds. Window treatments do more than complete the décor of your home. We provide you a full experience from purchase to installation.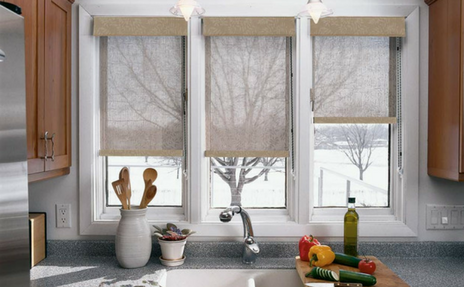 Energy Efficient Blinds
Window treatments are just one of many solutions you have to choose from when it comes to making your home more energy efficient. Graber helps to make the process easier and offers several energy efficient products. Blinds help to reduce heat in a room by completely blocking the sun out, or you can adjust the slats to change the direction of the light upwards to your ceiling. Shades help to conserve energy, by keeping your home warm in the winter and cool in the summer.
Motorized Blinds and Shades
Window treatments are more than just home décor. They also protect your flooring and furniture from the harmful UV rays of the sun. You want your window treatments to do more than just work for your home, you want them to work for you too, and that is why Graber offers motorized window treatments. Raise or lower your shades at the press of a button, saving you time and effort.
To learn more about Graber Blinds and to see our collection, make sure you visit one of our showroom locations in Trussville or Vestavia, AL today and speak with one of our window treatment experts.